Recent News
Covers Gallery
Featured Articles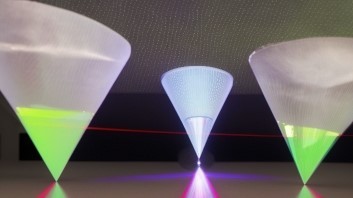 Weyl semimetals are topological materials whose electron quasiparticles obey the Weyl equation. They possess many unusual properties that may lead to new applications. This is a tutorial review of the optical properties and applications of Weyl semimetals. We review the basic concepts and optical responses of Weyl semimetals, and survey their applications in optics and thermal photonics. We hope this pedagogical text will motivate further research on this emerging topic.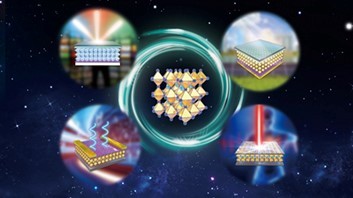 Metal halide perovskites (MHPs), emerging as innovative and promising semiconductor materials with prominent optoelectronic properties, has been pioneering a new era of light management (ranging from emission, absorption, modulation, to transmission) for next-generation optoelectronic technology. Notably, the exploration of fundamental characteristics of MHPs and their devices is the main research theme during the past decade, while in the next decade, it will be primarily critical to promote their implantation in the next-generation optoelectronics. In this review, we first retrospect the historical research milestones of MHPs and their optoelectronic devices. Thereafter, we introduce the origin of the unique optoelectronic features of MHPs, based on which we highlight the tunability of these features via regulating the phase, dimensionality, composition, and geometry of MHPs. Then, we show that owing to the convenient property control of MHPs, various optoelectronic devices with target performance can be designed. At last, we emphasize on the revolutionary applications of MHPs-based devices on the existing optoelectronic systems. This review demonstrates the key role of MHPs played in the development of modern optoelectronics, which is expected to inspire the novel research directions of MHPs and promote the widespread applications of MHPs in the next-generation optoelectronics.
Aims and scope
eLight aims to attract the finest manuscripts, broadly covering all sub-fields of optics, photonics and electromagnetics. In particular, we focus on those emerging topics and cross-disciplinary researches related to optics.
Editors' Quotes
From EiC Prof. Aydogan Ozcan
"We look forward to working with optics and photonics community to make eLight among the first choices to publish the highest quality research results from all around the world, broadly covering all the exciting research and advances in light science and engineering."
From EiC Prof. Cheng-Wei Qiu
"For those who love the science of light, photonics, and optical materials, we wish to make eLight among the first few journal names flashing in your mind when you are about to submit your excellent and proud works. Let us grow and glow together, and with your paramount support, we could make it happen. "
Editor-in-Chief: Dr. Aydogan Ozcan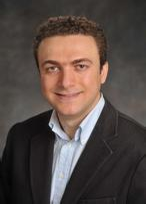 Dr. Aydogan Ozcan is the Chancellor's Professor and the Volgenau Chair for Engineering Innovation at UCLA and an HHMI Professor with the Howard Hughes Medical Institute, leading the Bio- and Nano-Photonics Laboratory at UCLA School of Engineering and is also the Associate Director of the California NanoSystems Institute. Dr. Ozcan is elected Fellow of the National Academy of Inventors (NAI) and holds >45 issued/granted patents and >20 pending patent applications and is also the author of one book and the co-author of >700 peer-reviewed publications in major scientific journals and conferences. Dr. Ozcan is the founder and a member of the Board of Directors of Lucendi Inc., Hana Diagnostics, Pictor Labs, as well as Holomic/Cellmic LLC, which was named a Technology Pioneer by The World Economic Forum in 2015. Dr. Ozcan is also a Fellow of the American Association for the Advancement of Science (AAAS), the International Photonics Society (SPIE), the Optical Society of America (OSA), the American Institute for Medical and Biological Engineering (AIMBE), the Institute of Electrical and Electronics Engineers (IEEE), the Royal Society of Chemistry (RSC), the American Physical Society (APS) and the Guggenheim Foundation, and has received major awards including the Presidential Early Career Award for Scientists and Engineers, International Commission for Optics Prize, Biophotonics Technology Innovator Award, Rahmi M. Koc Science Medal, International Photonics Society Early Career Achievement Award, Army Young Investigator Award, NSF CAREER Award, NIH Director's New Innovator Award, Navy Young Investigator Award, IEEE Photonics Society Young Investigator Award and Distinguished Lecturer Award, National Geographic Emerging Explorer Award, National Academy of Engineering The Grainger Foundation Frontiers of Engineering Award and MIT's TR35 Award for his seminal contributions to computational imaging, sensing and diagnostics.
Editor-in-Chief: Prof. Cheng-Wei Qiu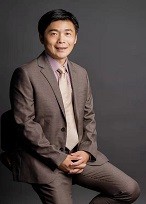 Prof. Cheng-Wei Qiu received his B.Eng. (USTC) and Ph. D. (NUS) degree in 2003 and 2007, respectively. He was a Postdoctoral Fellow at Physics Department in MIT till the end of 2009. Since December 2009, he joined NUS as an Assistant Professor and was promoted to Associate Professor with tenure in Jan 2017. From 1st Jan 2018, he was promoted to Dean's Chair Professor in Faculty of Engineering, NUS. He was the recipient of the SUMMA Graduate Fellowship in Advanced Electromagnetics in 2005, IEEE AP-S Graduate Research Award in 2006, URSI Young Scientist Award in 2008, NUS Young Investigator Award in 2011, MIT TR35@Singapore Award in 2012, Young Scientist Award by Singapore National Academy of Science in 2013, Faculty Young Research Award in NUS 2013, SPIE Rising Researcher Award 2018, Young Engineering Research Award 2018 in NUS. Dr. Qiu is a fellow of Optica (formerly OSA), SPIE, and The Electromagnetics Academy. His research is known for the structured light for beam manipulation and nanoparticle manipulation. He has published over 300 peer-reviewed journal papers. He was Highly Cited Researchers 2019 by Web of Science. He has been serving in Associate Editor for various journals such as PhotoniX, Photonics Research, and Editor-in-Chief for eLight. He also serves in Editorial Advisory Board for Laser and Photonics Review, Advanced Optical Materials, and ACS Photonics.

ISSN: 2662-8643 (electronic)
Annual Journal Metrics
Speed
32 days to first decision for reviewed manuscripts (Median)
Usage
28,777 downloads (2021)
This journal is indexed by
• Google Scholar
• CNKI
• Baidu
• Dimensions
• CNPIEC
• CLOCKSS
• Wanfang
• TD Net Discovery Service
• ProQuest-ExLibris
• Portico
• OCLC WorldCat Discovery Service
• Naver
• EBSCO Discovery Service